It's time to kick the disposable plastic and paper bag habit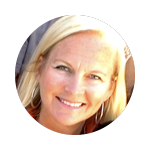 Americans use 100 billion disposable plastic bags each year – enough to blanket the earth several times. MY ECO's mobile app provides access to a reuse platform that reminds you to bring reusable bags to retailers, measures your progress and rewards you for continued reuse. It's time to change the way we shop and MY ECO can help you remember your reusable bags.
Kristen Brown, President/Founder of MY ECO
Former EPA consultant, and daughter of inventor of the disposable plastic bag.